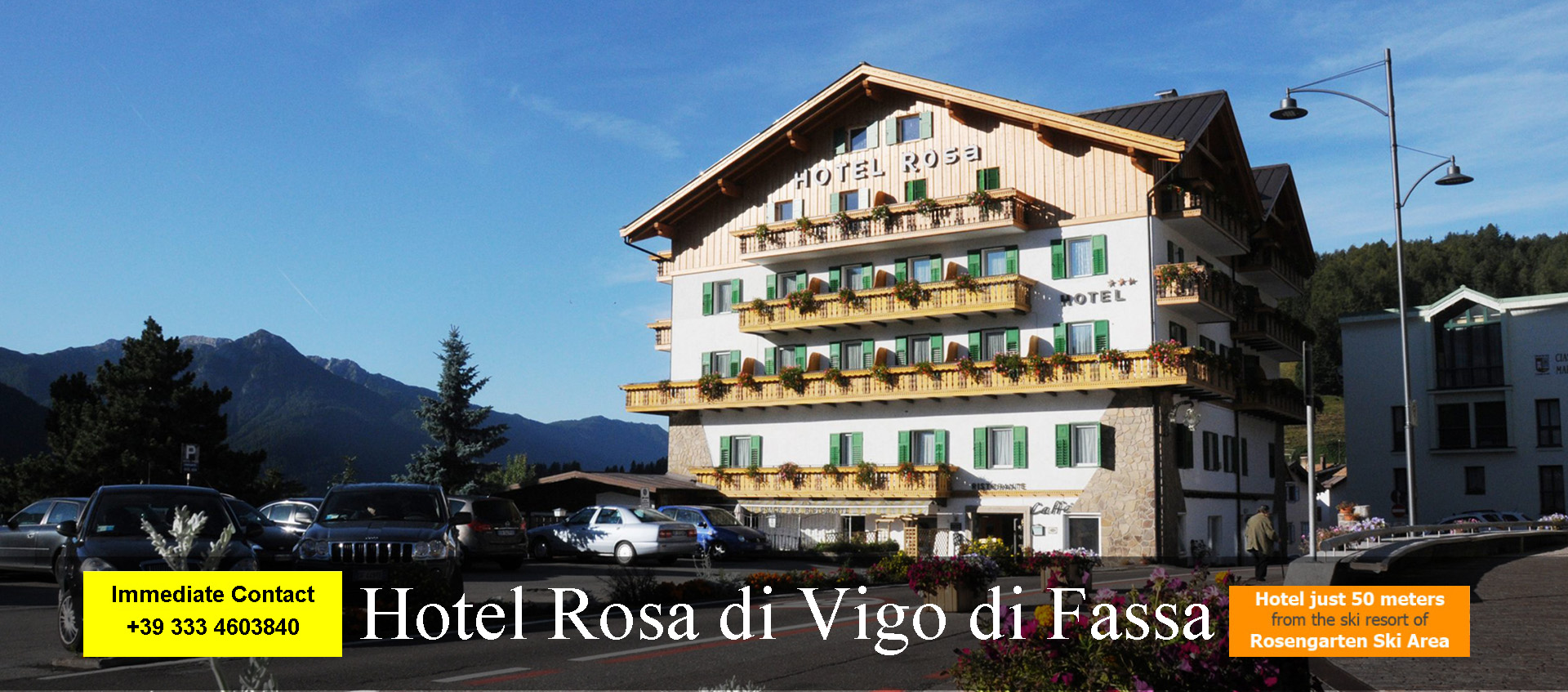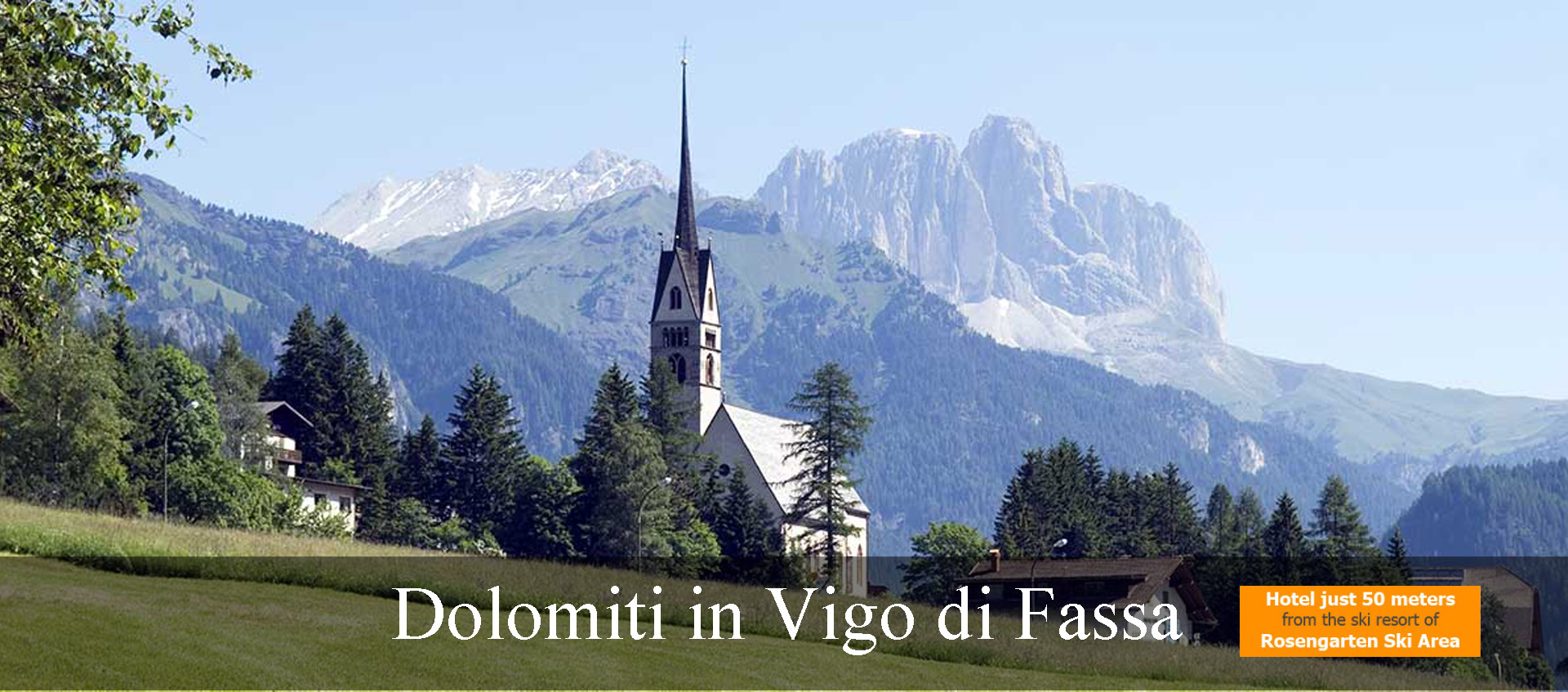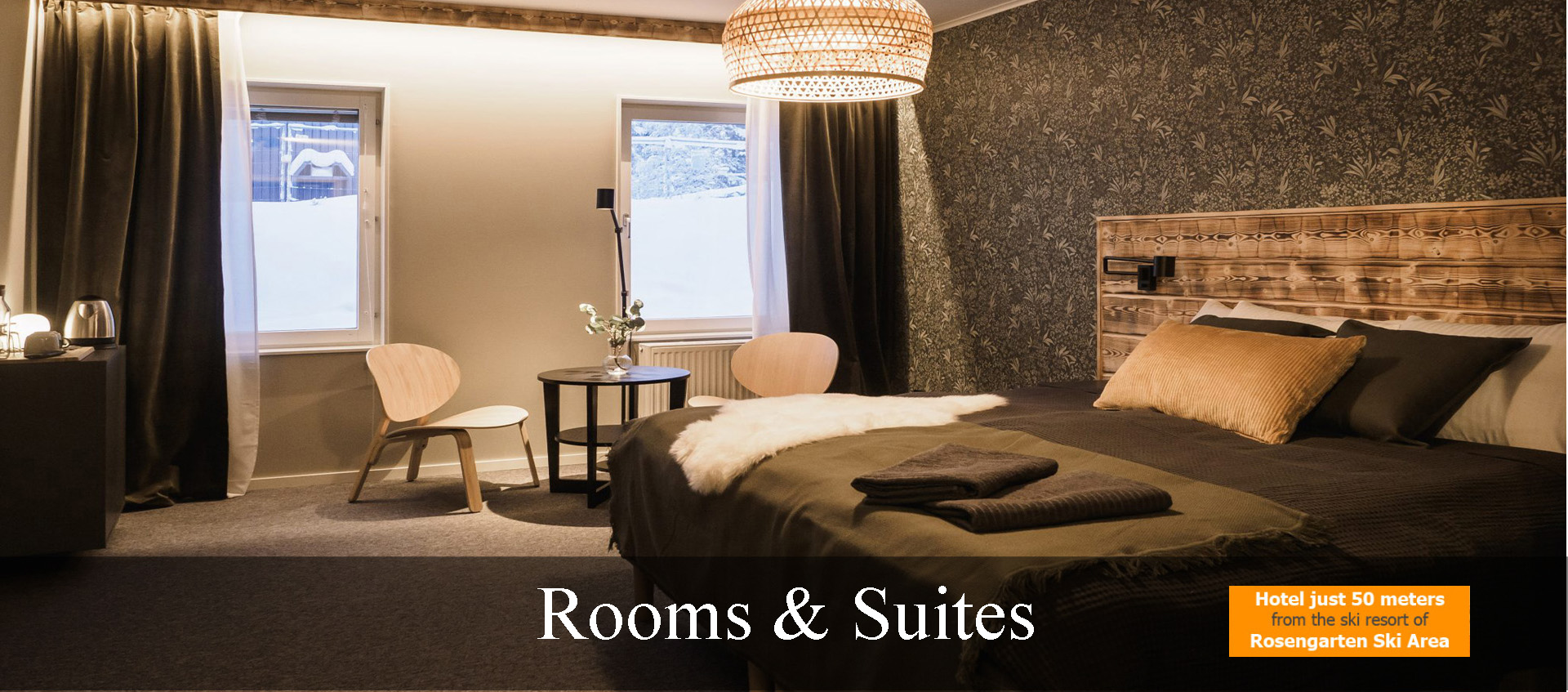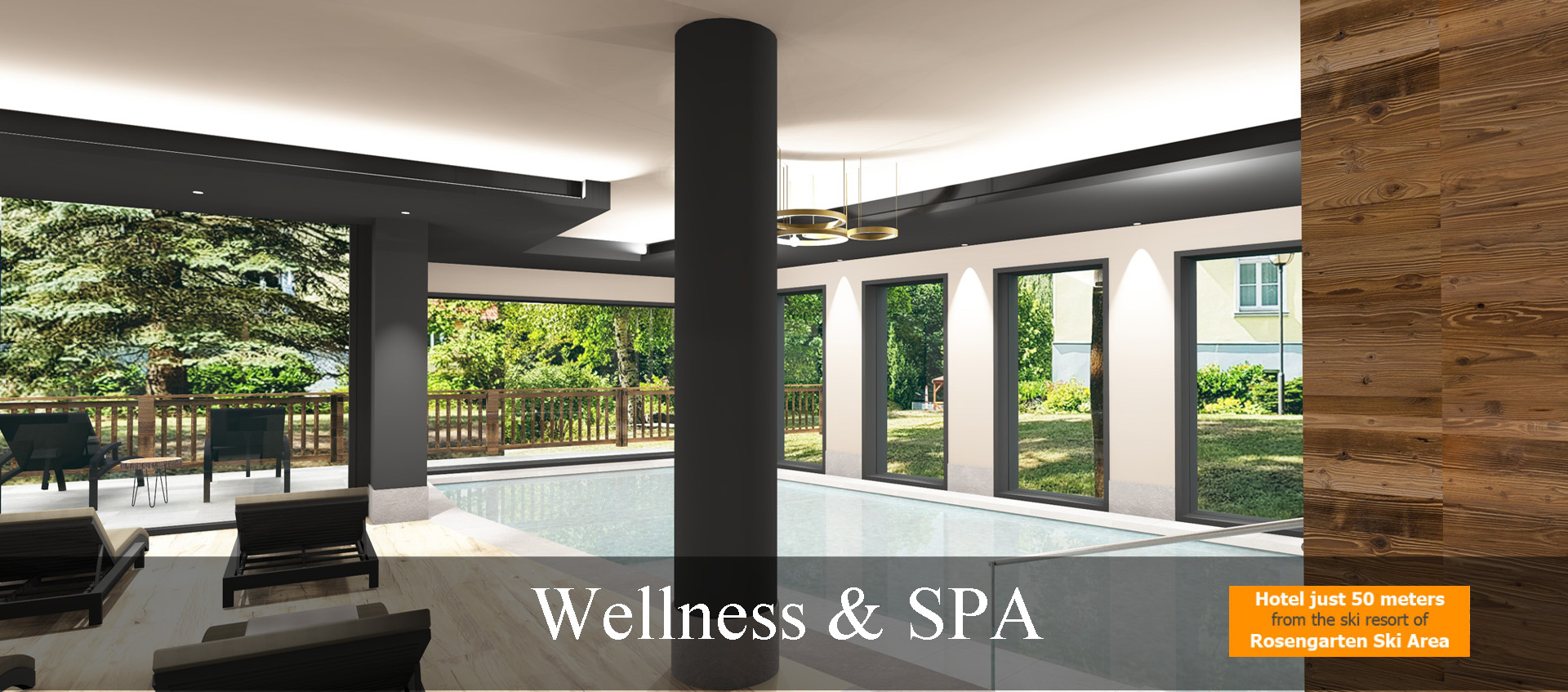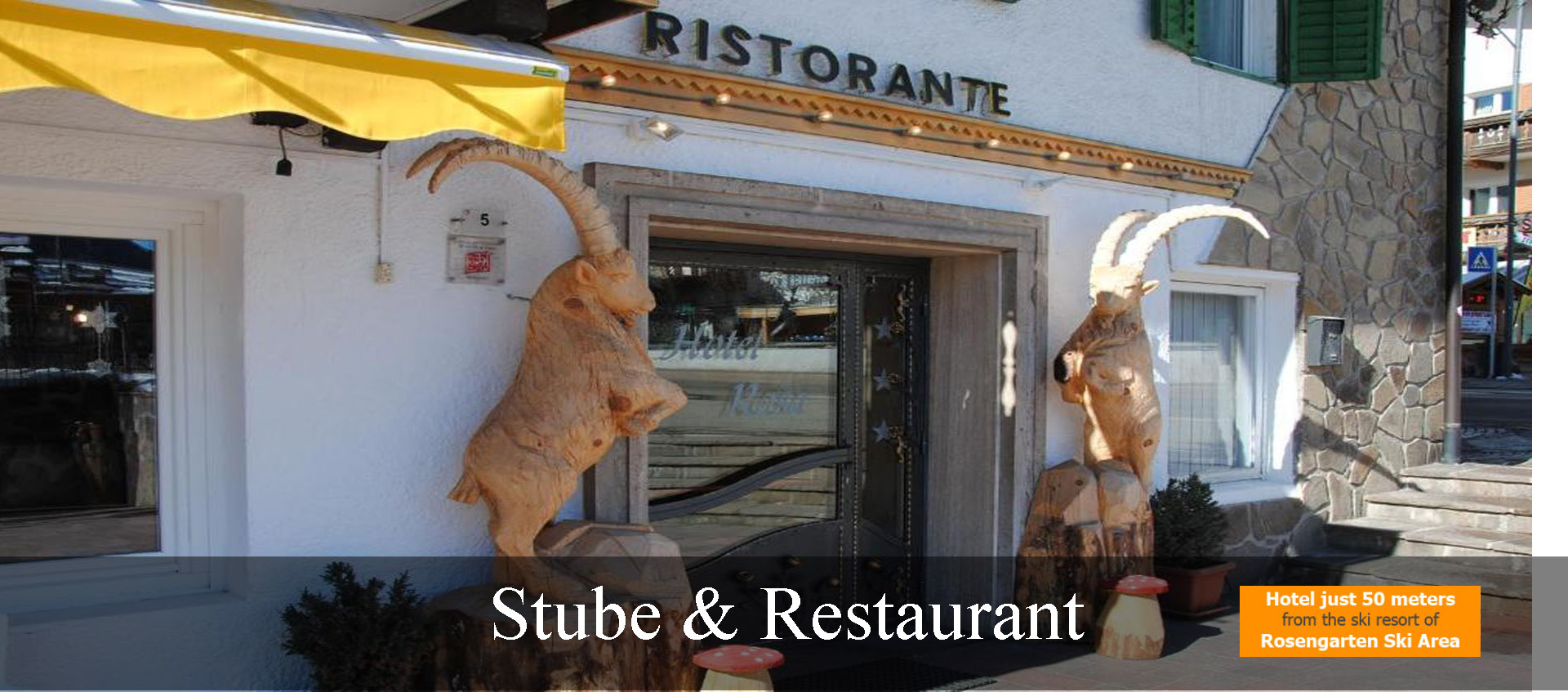 Welcome to Hotel Rosa *** in Vigo di Fassa
Experience a holiday in the Dolomites of Trentino
Majestic landscapes, breathtaking panoramas and territories of immense naturalistic value embrace the Hotel Rosa in Vigo di Fassa, which, thanks to its new renovation, has created a new concept of hospitality, where comfort and wellbeing come together to involve the guest in an unforgettable holiday.
The environmental context of the Val di Fassa surrounded by the Dolomites, Unesco heritage mountains, makes every moment spent in contact with nature magical and eternal, and the charm of the Dolomite panoramas, preserves and preserves the most precious authenticity of the experience lived, in every moment of the day.
In this magical atmosphere, Hotel Rosa in Vigo di Fassa awaits you to let you experience a holiday in the Dolomites of Trentino, immersing yourself in unspoilt nature, among valleys, woods and green meadows that in winter, thanks to the Dolomiti Superski ski lifts, offer the best for ski and snow holiday lovers in Trentino.
The pride of our hotel in Vigo di Fassa is the brand new and well-equipped Wellness Centre & Spa Dolomiti, where guests can immerse themselves to appreciate and enjoy absolute wellness and relaxation.
Highlights Hotel Rosa: Hospitality & Services
Situated in the centre of Vigo di Fassa, a short distance from the ski lifts, newly renovated and completely refurbished, Hotel Rosa has 26 spacious and comfortable rooms and 6 suites, a large wellness centre, solarium terrace, garden, restaurant, garage, outdoor parking, ski and bicycle deposit and a splendid panoramic view over the Fassa Valley and the Dolomites.
Besides the completely renovated structure, Hotel Rosa in Vigo di Fassa offers the genuine hospitality of Trentino and the mountain people, made of professionalism, authenticity and human warmth.
Your experiences in the Val di Fassa
Nature – Sport – Wellness – Culture
Vigo di Fassa is the ideal destination for holiday experiences in the Val di Fassa in the Dolomites, holidays, stays and weekends under the banner of nature, sport, taste and flavours of Trentino, culture or more simply relaxation and rest, to fully enjoy your holiday in the mountains of Trentino.
Summer holiday experiences with excursions, walks, trekking, mountain biking, etc. Or in winter the experience of skiing holidays and skiing weeks, to experience the thrill of skiing.
Thanks to its privileged position, Hotel Rosa is the hotel of reference for your experiences in Val di Fassa, whether you want to spend a relaxing holiday or an active holiday to practice sport activities.
Book your experiences in Val di Fassa
Hotel Rosa is an Outdoor Hotel affiliated with FASSASPORT.COM
Discounts up to 50% on the different experiences of the "SUMMER OUTDOOR" Package
Val di Fassa – Vigo di Fassa (TN)